baked eggs in cheesy toast
Yield two slices
This super quick breakfast looks impressive but is actually a doddle to make on Slimming World - you can have two 'toasts' and it'll be syn free! Don't want to use your HEA as well as your HEB? We've got you - use slightly less cheese - 10g is only two syns. This recipe makes enough for one person to have two slices - just scale it up as you wish.
Remember my warning from the last time we used a Schar Gluten Free White Ciabatta Roll? Let me remind you...
But here's the thing. Gluten free food is expensive and it can be a proper pain in the arse to find if you are following a gluten-free diet. That's annoying when you want to cook with it, but what if gluten free was the only bread you could have and you had to do without because some div on Slimming World was too frightened about just having a breadbun? Before you pick it off the shelf, have a think.
Ingredients
one Schar Gluten Free White Ciabatta Roll (HEB)
two eggs
30g of red leicester cheese (HEA) (or use less, and syn it at 10g for 2 syns)
chives, black pepper
optional: chilli sauce - yum! We use Flying Goose and syn it at 1 syn, but that's optional
Instructions
preheat the grill
cut your roll in half and drop it into a hot, dry frying pan, toasting off the bottom of each slice
remove your bread and, using the bottom of a glass, press a well into the bread and crack an egg in, like so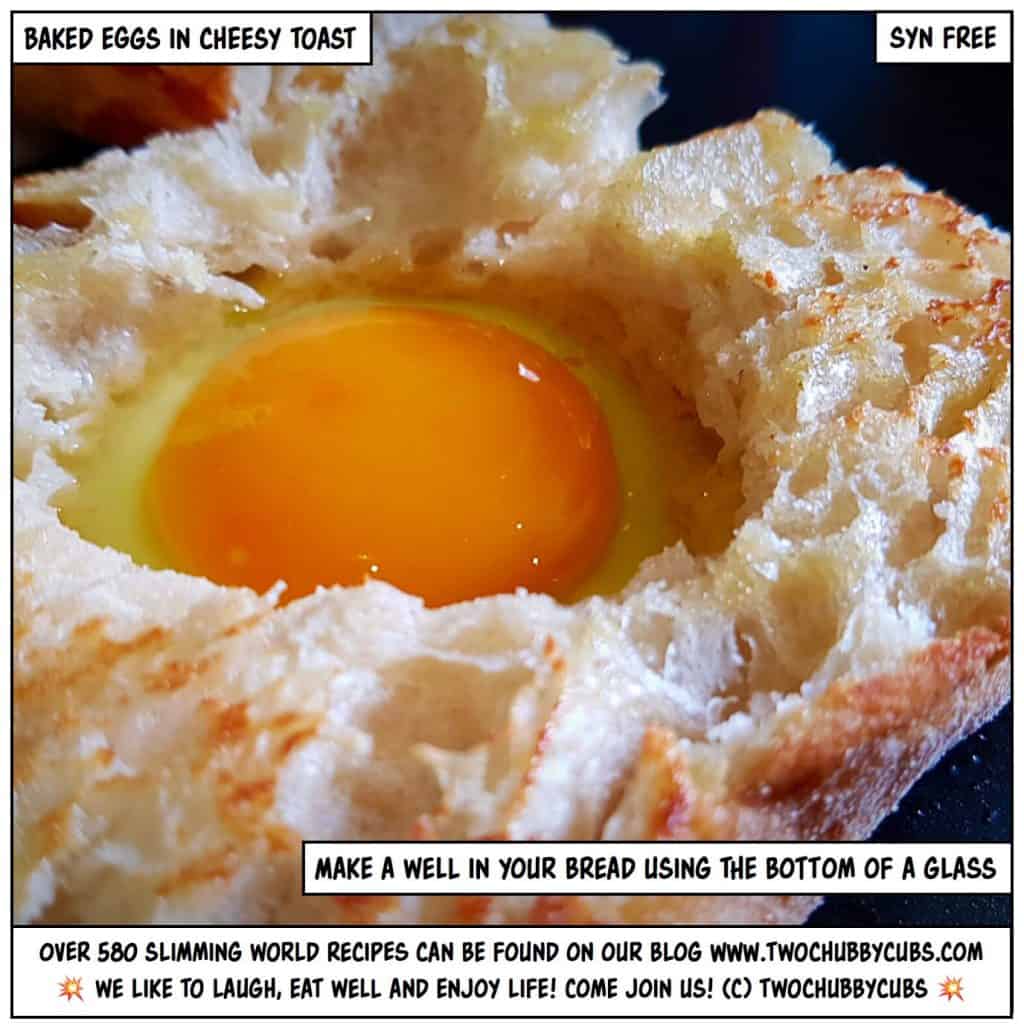 sprinkle your cheese and chives on top, then grill for a few minutes, keeping an eye on it so it doesn't burn - your egg should be solid, but the yolk nice and runny
serve - slather it with chilli sauce if you like your arse battered like us
enjoy!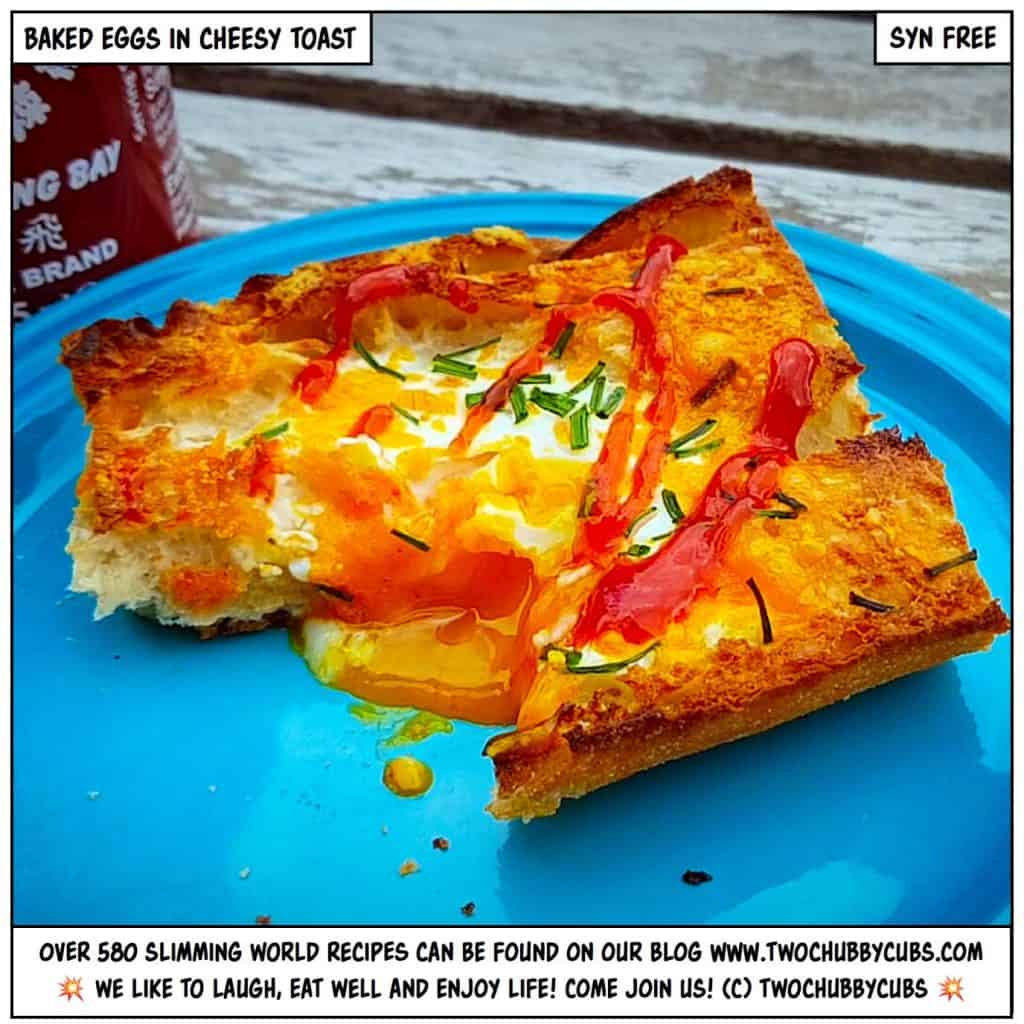 Notes
not got chives? Don't panic - just use black pepper
if you were feeling decadent, you could always add chopped ham into your well
feel free to use a different bun - however, a ciabatta is good as it doesn't burn so quickly
Courses breakfast
Cuisine easy
Recipe by twochubbycubs at https://twochubbycubs.com/2018/05/14/baked-eggs-in-cheesy-toast/