Slimming World halloumi burgers with sweet chilli drizzle
Yield 4 burgers
A burger perfect for all of those who don't like their burgers salted with the tears of crying animals. Understandable. Unlike most veggie burgers, we haven't tried to make a burger from nothing, so instead use cheese - and blacken it so it tastes even better.
You can omit the sauce if you prefer, but it brings it all together. Feel free to buy a shop version if you're lazy. If you do, check the syns!
Ingredients
180g reduced fat halloumi (4x HeA)
4x wholemeal buns (4x HeB)
rocket leaves
coleslaw
for the sweet chilli drizzle
¼ tsp ground ginger
1 tbsp honey (2.5 syns)
1 tbsp brown sugar with Stevia (3 syns)
2 tbsp soy sauce
1 tbsp sriracha (1 syn)
Instructions
add all the sweet chilli drizzle ingredients into a bowl along with 2 tbsp water and give a good stir
microwave for 1 minute, stirring halfway, and then leave to cool and thicken
meanwhile, cut the halloumi into 4 equal size slices - nice and thick
place the halloumi onto the barbecue and cook for 2-3 minutes each side
slice the rolls and add a spoon of coleslaw and a few rocket leaves
top with the halloumi slices and drizzle over the sauce
Looking for a coleslaw recipe? Remember we made an amazing one syn proper coleslaw just a few entries ago?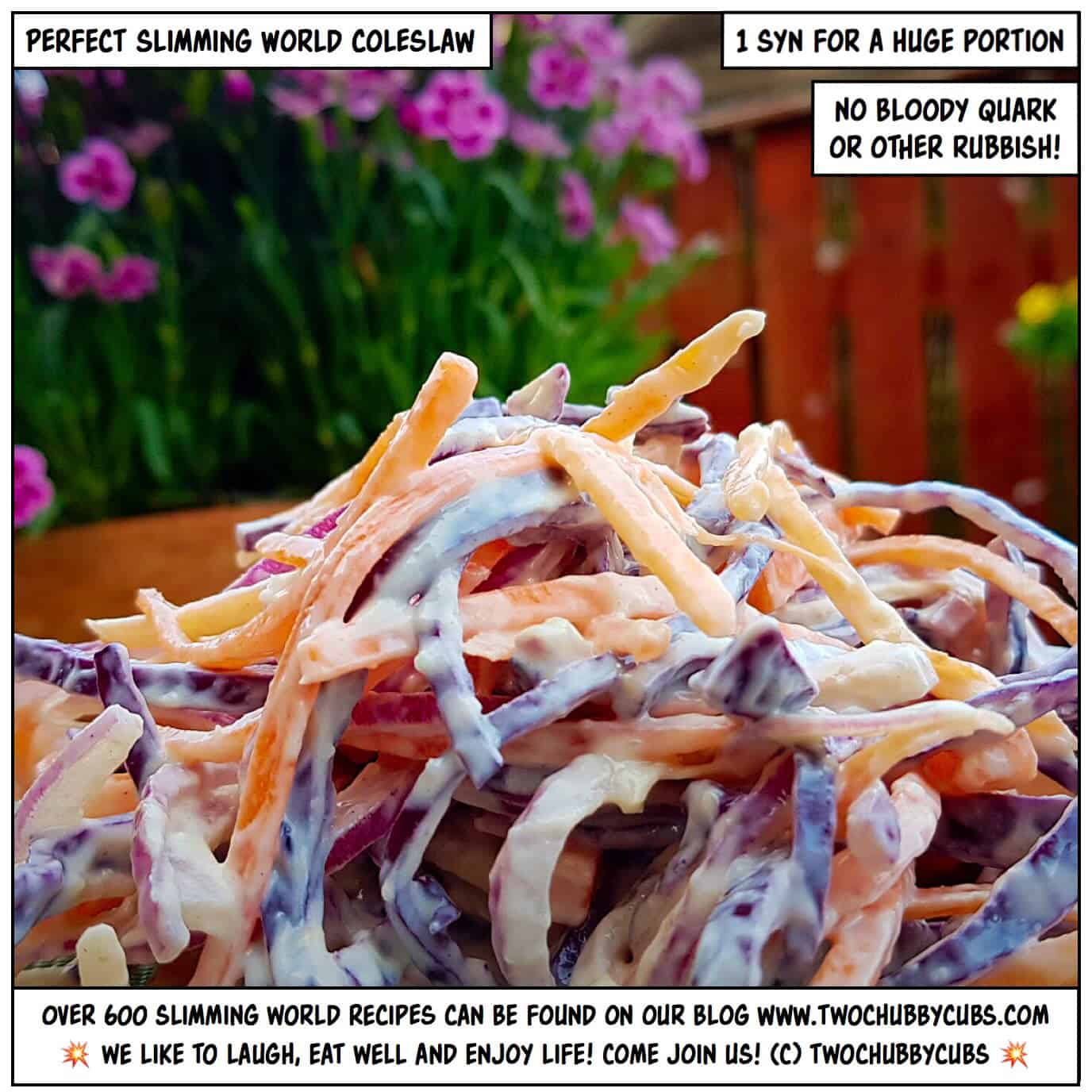 Notes
you can cook the halloumi in a hot frying pan if you prefer (or if you can't be arsed to get the barbecue going) - just cook for 3-4 minutes each side
a good sweet chilli sauce is worth the syns which is why we always make our own - but any sweet chilli sauce from the shops will do if you don't want to make it
if you really want a 'put the ceftriaxone on ice, Doc' experience, slather it in Crucials sauce, which I'm told is sold in places like B&M or, better because you don't have to look at so many sweetcorn teeth, you can buy it on Amazon!
Courses burger, BBQ
Recipe by twochubbycubs at https://twochubbycubs.com/2018/05/29/slimming-world-halloumi-burgers/